New Orleans is a fabulous city full of culture, fun events, and unique people. Each holiday gives the city a reasn to celebrate. It just so happens that Valentine's day falls during the Mardi Gras season. Wether you are in a relationship, newly single, or embracing independance, we all deserve to celebrate LOVE on this special day. So grab your signicant other, family, or friends and have fun! Here is a list of things to do or see around the city.
You can never go wrong with a movie night. I am sure Netflix & chill is a favorite past time, but let's take it up a notch. Instead of going to your big box office, get a unique experience at The Broad Theater. This oldschool theater has a beautiful bar inside where you can order a cocktail before your show as well as a vairety of snacks. But of course, it's all about the movie! This Valentine's day they will be showing a great classic, Sixteen Candles. I don't know about you, but that sounds like a perfect date night to me.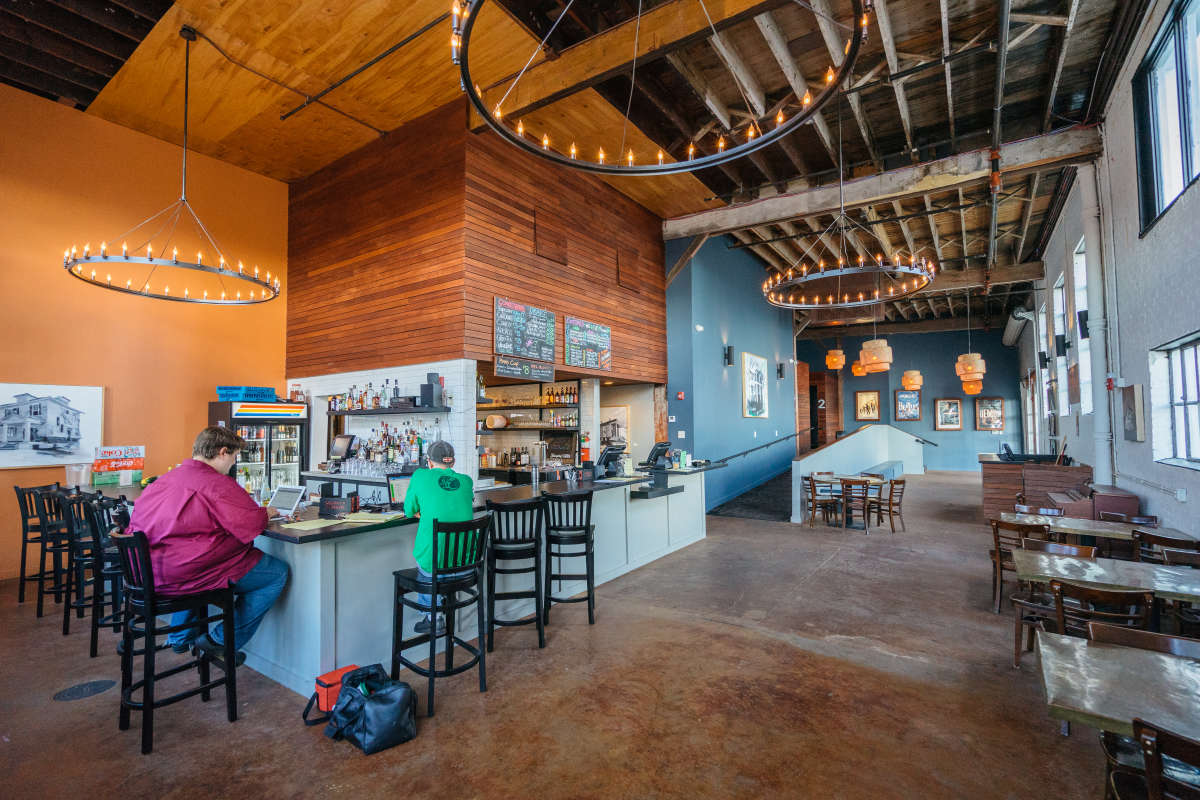 Next up, gives me total nostalgia. There is just something about rollerskating that will always bring back so many fun childhood memories. I am not sure if it is because 90's fashion and hobbies are populr right now but rollerskating is definitely making a comeback. This is the perfect activity to do with a group of friends. You can head over to Skate Country on the westbank or Airline Skate Center in Metairie to get your skate on. And if you truly want to get down and boogy, you can book a party!
While I'm on a roll we will continue to my third V-day idea….. BOWLING! If you like a little friendly competition this is the perfect couples or group date. We have two really nice bowling alleys in the city. Rock N Bowl is a large space that has a big bar, food, and often live music. This Valentine's day the well known, Bag Of Donuts will be performing till late. But if you were wanting to stay closer downtown, you can check out the beautiful Fulton Alley! This alley is a little more upscale, has nice cocktails, and even yummier food!

If you are ready for some real fun, their will be parades rolling through out the evening. The day starts with the parade Krewe of Cork in the French Quarter(3pm), followed by Excalibur in Metairie. If you are wanting to catch all the big uptown parades I suggest heading to watch Krewe Of Cleopatra at 6pm. What better parade to see beautiful ladies, catch some throws, and celebrate with your gals pals? You may even catch me marching with the Krewe Des Fleurs.

Whatever your plans are for Valentine's Day there is always room for coffee and makup. Shopping is hard work so a coffee break is a must when on Magazine street. Drink Beauty recently opened in August of 2019 by two female boss babes. This little pink paradise is a girls heaven and screams Valentines! From the bright pink and purple walls, to the makeup bar, and boob wallpapered bathroom, you must stop by. And yes, their drinks are beautfiul AND tasty.
The evening is winding down so it is time for some cocktails. I have the perfect little spot for you to sit outside and enoy the view. The rooftop bar at the Frenchman Hotel is such a vibe. This nice little bar is nestled on top of the hotel walking distance to all the bars on Frenchman. Their bright pink floor and string lights above make it such a magical spot in the city. This is a great area to explore and listen to live music.
Now I couldn't leave a fancy dinner option off the list for those hopeless romantics. The Audubon Zoo is having a Flamingos & Flamenco dinner in the Audobon tea room on Feb 14th. Even the flamingos will be making a guest appearance. What a unique dining experience and the ticket purchase supports Audubon's conservation efforts from fighting extinction across the globe. This will definitely be a night to remember.
You can buy tickets here.

I hope these ideas gave you some inpsiration to get out the house and enjoy this amazing city with your loved ones. Threre is no shortage of things to do and people to see. I am looking forward to a Galentine's day dinner with my ladies and walking in Cleopatra, but I wanna hear from you! Which one of these Valentine's dates would you want to go on? Or do you already have a special tradition?